LIVE MUSIC
Showcasing a rockin' line up of Australia's favourite rockabilly, swing and rock 'n' roll artists from across the country. 
Miss Rockabilly
Watch the 8 finalists strut their stuff as they compete for the crown in the annual Miss Rockabilly Pageant.
Miss Cooly Rocks On
Witness the sparkle as 8 finalists shine on stage, with one ultimately being crowned Miss Cooly Rocks On.
Harvest Moon Swing Ball
Swing into history at the gala event of the Cooly Rocks On™ Festival. The 1940s style shindig is an exclusive event within the festival.
VINTAGE Markets
From retro fashion to vintage nostalgia products and food, wander through the Cooly Rocks On markets and pick yourself up a treat.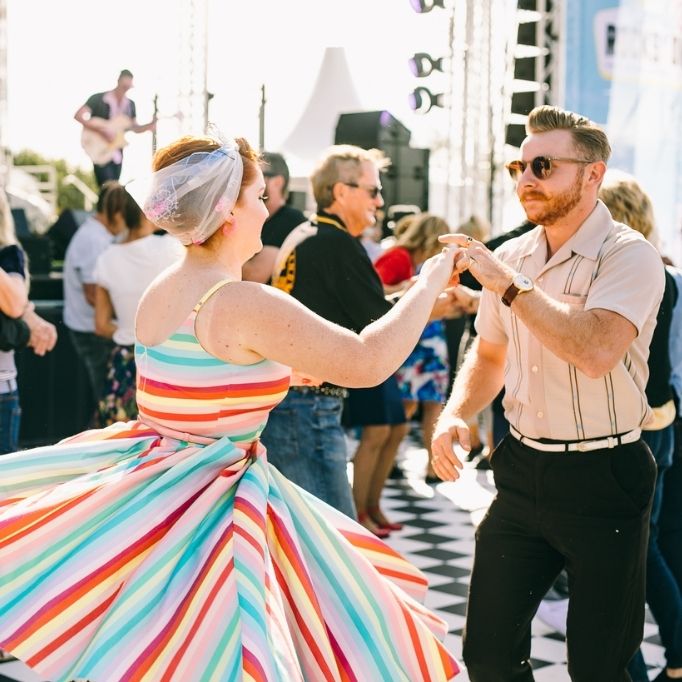 Dance Workshops
Swing on in and learn a thing or two at our Dance Workshops. Heat up the dance floor as you enjoy rock 'n' roll, swing, rockabilly, balboa and line dance lessons.