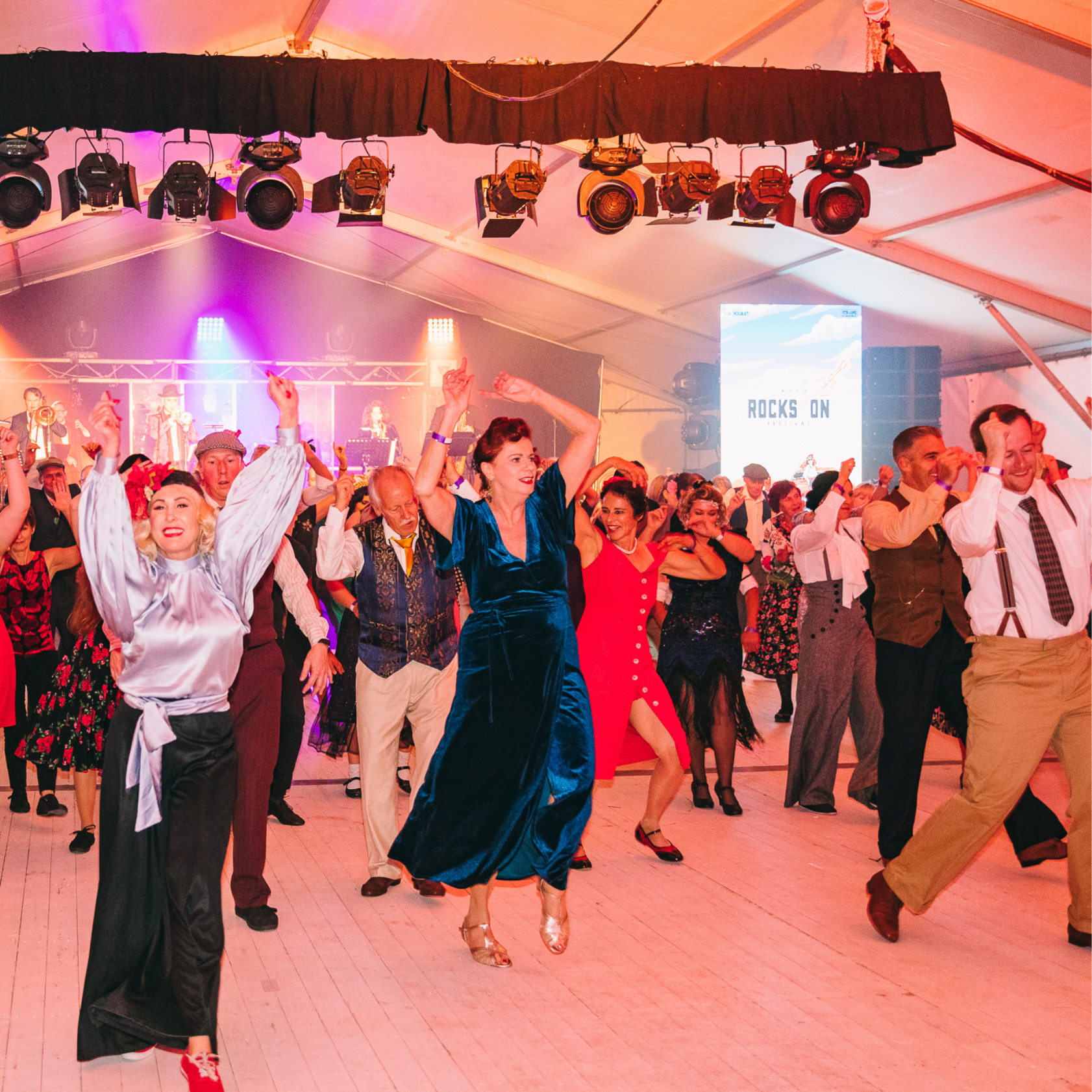 SWING DANCE
Join the party of the year and swing into history at the Cooly Rocks On Moonlight Swing Dance.
ROCK 'N' ROLL DANCE
Polish off your dancing shoes and show off your best moves to all of your favourite tunes! 
Pin-up pageant
Showcasing the differing lifestyles, cultures, fashions, hair and make-up of eras gone by, who will take the crown at the 2023 Cooly Rocks On Pin-up Pageant? 
Markets
From retro fashion to vintage memorabilia products and food, wander through the Cooly Rocks On markets and pick yourself up a treat.
DANCE WORKSHOP
Learn to dance various styles like rock 'n' roll, swing, rockabilly, lindy hop and more! All skill levels welcome, so grab your dancing shoes!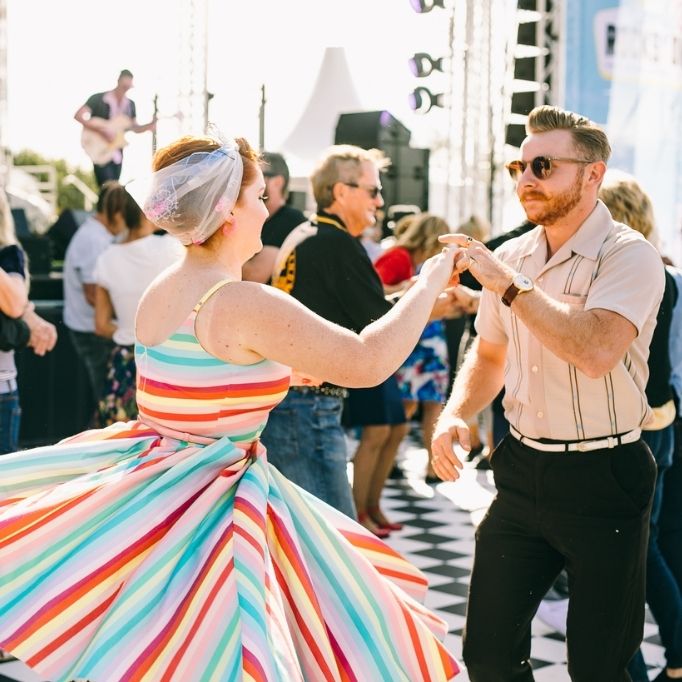 Dance Workshops
Swing on in and learn a thing or two at the Dance Workshops. Heat up the dance floor as you enjoy rock 'n' roll, swing, rockabilly, balboa and line dance lessons.